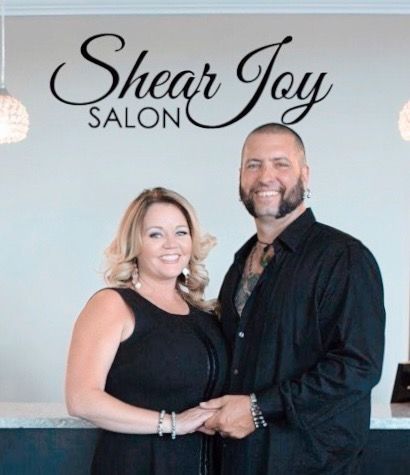 Ken Williams
Co-Owner/Scalp Micropigmentation Specialist (SMP)
I've always had a love for art and have been a tattoo enthusiast, even before receiving my first one at the age of 18. The history and tradition of all art forms fascinates me, so much so, that I went to school to study it. I recieved my Bachelors in Fine Arts in 1995, after studying in NY and later graduating from the University of South Florida.
In 2016, I stood by my wife's side as we opened Shear Joy, our first hair salon, where our mission has always been to "touch more hearts than hair."
Being an SMP specialist has been the perfect meld allowing me to be involved in the salon, using my love for tattooing and degree in art to its fullest potential. I throughly enjoy the artistic license, but even more so helping my clients look and feel their best. The confidence that comes with Scalp Micro Pigmentation can bring, is like no other I have ever experienced.
I am thrilled that Shear Joy offers more than just beautiful hair, but that we also offer so many solutions for hair loss. Our salon has two certified trichologists that are able to examine the scalp under a miscroscope. We also offer wigs and hair pieces, laser hair therapy, specialized hair products to aid in hair restoral and now SMP. We look forward to serving you, there's no reason to live without hair!!