What we do:
Shear Joy Salon's mission is to make the guest's experience as unique and memorable as you are. We strive for consistency by applying our Redken principal based education, using techniques based on current trends.
Our salon family offers a strong support system to one another. One that we also extend to our guests, investing in one another both personally and professionally. Shear Joy Salon is committed to living out our faith by reaching out to our community to enrich and enhance the lives of others.
Why we do it:
We love what we do, because of our unique ability to a have hands on, face to face relationship with our guests. We never want to take the ability we have to help make someone feel great on both the inside and outside for granted. Each one of our guests is truly valued and apppreciated.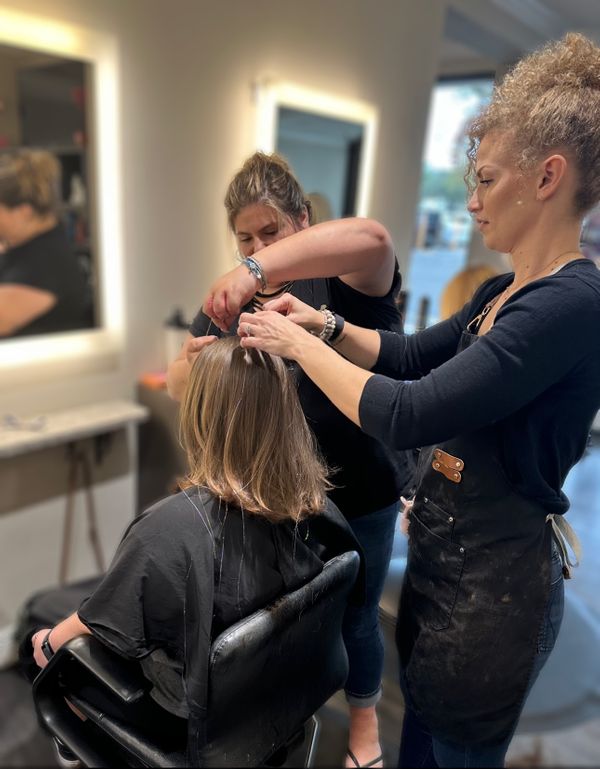 Associate Program:
We offer our associate program to newly licensed and/or beginner cosmetologists. This program allows you to work alongside a master stylist to gain knowledge, experience and confidence when working behind the chair. During your time as an associate, you will assist the master stylist with shampooing, styling, color placement, treatments and more, all while learning theory, formulation and best practices. In an effort to gain more hands on experience, you will also be responsible to bring in your own guests to perform services on and will be assessed before moving onto the floor as a New Talent Stylist.
Benefits:
Support from Redken Certified Colorists and Senior Stylists
32 Hour Work Week
Retail Bonus Up To 20%
In House Education
Monthly Business Development and Goal Setting Sessions
Associate Training Program
Team Building Activities and Events
Direct Deposit
401k and Matching
Faith Based Salon
Complimentary Monthly Hair Services
Short Term Disability
Aflac