Hair Loss
Scalp Micropigmentation/Wigs and Wishes/Trichology/Laser treatments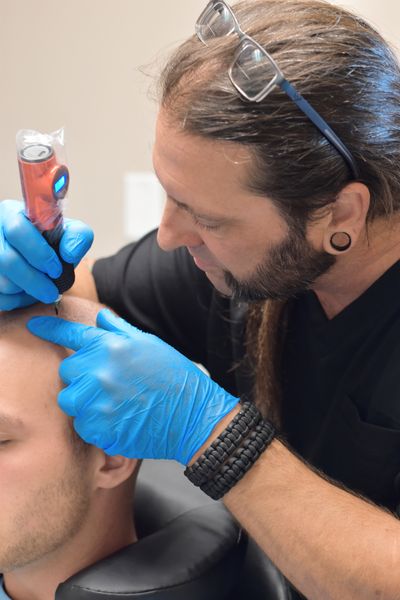 SMP-Scalp Micropigmentation
Consultation Required
SMP is a non-invasive treatment that uses detailed micro-needles to deposit pigment into the scalp. The result creates an appearance of tiny hair follicles that help thicken and restore the look of fuller hair. It can be done on men and women to create or fill in a hairline, give the illusion of fullness where hair is thinning, or even create a stronger beard line!
Scalp Facial
scalp analysis, detoxification treatment with massage, steam, hair mask - $49
Whether you're looking to clean up the ends, or take off several inches for a whole new look, our stylists are the best in Clearwater for world-class custom haircuts. We always start with a one-on-one consultation, to determine a cut that you would love, would work well with your hair type and facial structure, and would be easy for you to take care of. We're dedicated to giving you the best look in town, every time.